Promoting clean, safe, reliable 4th generation nuclear power, 24/7/365
by James Conca at Forbes.com
It turns out it did not. https://www.tandfonline.com/doi/full/10.1080/09553002.2020.1787543" aria-label="A new study">A new study, by John Boice, Jr. and colleagues, reports the results of 114,270 nuclear weapons test participants that were followed for up to 65 years. Contrary to decades of anecdotal reports, the study concluded that there were no statistically significant occurrence of cancers or adverse health effects from radiation among these soldiers.
How can humanity deal with the dual challenges of climate change and the soaring demand for energy in developing countries? Tom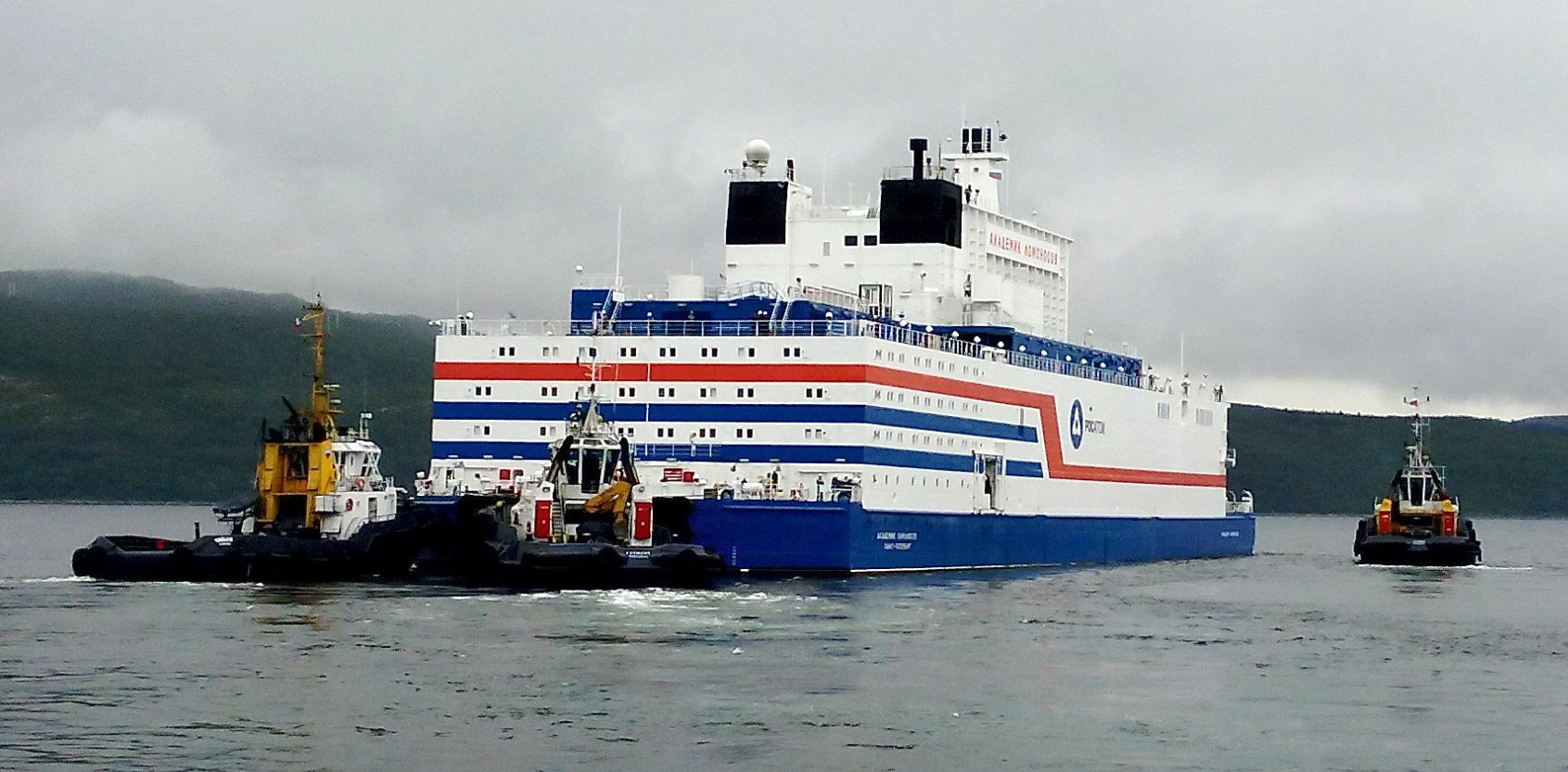 Russia's first floating nuclear power plant, the Akademik Lomonosov, being moved to its shoreside berthBlees, president of the Science Council for Global Initiatives, a member of the Global Energy Prize International Award Committee, has ThorCon Floating Nuclear Plantanswers to these questions. A very different energy transition is about to take place globally. Details are in his article.
The founders of a nuclear power startup company called ThorCon have abundant experience in designing and building some of the biggest ships in the world. They realized that molten salt nuclear reactor technology was compatible with the construction techniques used in state-of-the-art shipyards. So why not build complete floating power plants using the latest shipyard building methods and technologies? Such vessels could be self-contained and ready to connect to the power grid in any country. Quality control and cost control could be assured, as would the rapid construction time. The size of the ship necessary to house a fully-functional 500MW or 1,000MW power plant would be considerably smaller than ships they've previously built.
by James Conca at forbes.com
Yes, indeed, but not the way you might think. It turns out we need a little bit of radiation to function in tip-top shape. And it's all about our genes.
The latest studies from New Mexico State University demonstrate that the absence of radiation is not good for organisms.
Read the article at forbes.com
by James Conca at forbes.com
America and the world are grappling with the effects of two pandemics. The recent one is the Coronavirus sweeping across the world. The other is a wave of anti-science attitudes that started some years ago. The latter has made the former worse.
Whether it was China gagging doctors who tried to raise the alarm on COVID-19, budget cuts to our medical and basic sciences over the last few years, anti-vaxxers or denying climate change, ignoring reality has consequences.
by James Conca
While many states have announced they want to be net-zero carbon by 2040 or so, Washington State is likely to achieve it.
Of course, it helps that we already have the lowest carbon footprint of any state in the Union. With 86% hydro, nuclear and wind as our electricity generation, it's hard to beat. Our last coal plant is retiring in 2025.
Click to read the article at Forbes.com
The Science Council for Global Initiatives is a nonprofit 501(c)(3) charitable organization. All contributions are tax-deductible.
© 2019 The Science Council for Global Initiatives | We do not use cookies.
(c) 2014 Your Copyright Info