Promoting clean, safe, reliable 4th generation nuclear power, 24/7/365
By Agustin Alonso, Barry Brook, Juan Eibenschutz , Carlo Lombardi, Kazuaki Matsui, Jozef Misak, Guido Possa, and Jan van Erp
Humanity has arrived at a critical point in history, requiring major decisions that will have long-term, global consequences. Among the topics requiring urgent attention are global warming and the availability of a sustainable food and energy supply for all of humanity. This study is primarily intended to evaluate the energy-related aspects of global warming but addresses indirectly also sustainable energy supply.
by Tom Blees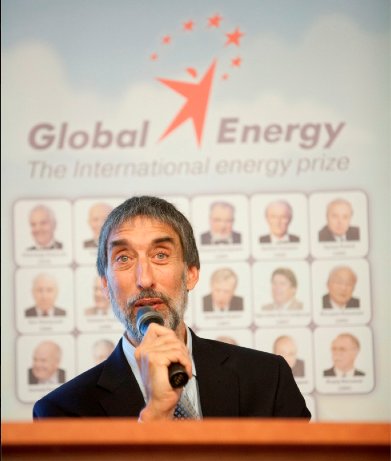 Despite the challenges of the past 12 months, the Science Council for Global Initiatives has continued working to help find solutions to the world's greatest long-term threats, climate change, pollution, and global poverty. While we fell far short of our hopes for the year, we made progress on a couple of fronts and find reasons to be optimistic about 2021.
The covid19 pandemic has been a human tragedy of historic proportions. In addition to the widespread loss of life, long-term morbidity, and economic costs, it was a glaring demonstration of our governing institutions' lack of global perspective and cooperation. It underscores the need for organizations like SCGI. We continued our efforts to educate the public, encourage private enterprise, and advise government leaders.
by Llewellyn King at forbes.com
If you want to design a car, there are certain constants like four wheels. And for a car, you can draw on millions of design hours that are readily accessible, and trillions of years of operating experience.
If you want to design a nuclear reactor, there are almost no limitations. In fact, there are a mind-boggling number of design possibilities.
Hundreds of reactor designs have made it onto paper and the constants are few. You'll need a fissile fuel, or a fertile fuel element with a fissile trigger, but otherwise there are no limits. Not all that is known about reactor design is accessible because it is either proprietary or classified.
The reactor fuel, the moderator, the size, the operating characteristics are all wide-open choices. More: For each reactor type, there are huge variations. Choosing an optimum design going forward is the challenge.
by James Conca at forbes.com
For decades, nuclear engineers have dreamt up new formulas, shapes and sizes for the radioactive fuel that powers the reactors of the world's nuclear power plants (our greatest source of zer0-carbon electric power). Today most of what's used for reactor fuel is enriched uranium. In the future, fuel compositions could shift toward the very promising element thorium.
A potential breakthrough: The United States Department of Energy (DOE) Idaho National Laboratory (INL) and the Nuclear Engineering & Science Center at Texas A&M have partnered with Clean Core Thorium Energy (CCTE) to fabricate a new type of nuclear fuel, called "Advanced Nuclear Energy for Enriched Life", or ANEEL.
The Science Council for Global Initiatives is a nonprofit 501(c)(3) charitable organization. All contributions are tax-deductible.
© 2019 The Science Council for Global Initiatives | We do not use cookies.
(c) 2014 Your Copyright Info