John Sackett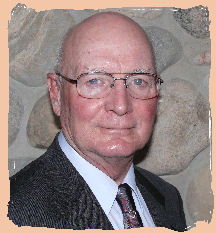 SUMMARY OF EXPERIENCE
My 34-year career in advanced reactor and fuel-cycle development has led to international recognition in the areas of passive nuclear safety and advanced reactor design. I am widely published in the technical community.
My technical achievements include developing the approach to reactor safety now considered the standard for advanced nuclear systems, namely design approaches which emphasize passive safety. I was the principal author of the program of Operational Safety Testing at the EBR-II Reactor and was a principle in developing the Integral Fast Reactor Program, the major nuclear R&D program for DOE in the 1980s and 1990s
EDUCATION
Ph.D., Nuclear Engineering, University of Arizona, 1970
B.S., Mechanical Engineering, University of Idaho, 1965

CHRONOLOGICAL EXPERIENCE SUMMARY
Retired from Argonne National Laboratory Feb. 2004 as the Associate Laboratory Director.
Currently hold part time positions as an adjunct faculty member of Idaho State University. Also am a part time employee as a senior advisor with Idaho National Laboratory.
These duties involve research and consulting as a nuclear engineer with particular expertise in fast-reactor design, fuel cycle and safety.
Associate Laboratory Director, Argonne National Laboratory, 2002 to 2004
As Associate Lab Director, I had responsibility for Engineering Research at Argonne National Laboratory, with emphasis on developing advanced nuclear power systems. I was responsible for 1,150 employees and a budget of approximately $150M, emphasizing nuclear energy, space nuclear systems, and energy conversion technologies, including hydrogen and batteries

Deputy Associate Laboratory Director for ANL-West, 1991-2002.
Was responsible for management of the ANL-W site in Idaho, including 13 major nuclear facilities and supporting laboratories.

Director, EBR-II Division, 1989-1994.
Was responsible for the operation and utilization of the Experimental Breeder Reactor – II (EBR-II), in support of the Integral Fast Reactor Program.
University of Chicago / Argonne National Laboratory.
Joined Argonne National Laboratory, operated by the University of Chicago, in 1970 as a staff engineer with the EBR-II project. Rose through the ranks to become Associate Laboratory Director in 2002.

AWARDS RELEVANT TO NUCLEAR POWER
• Walker Cissler International Award for outstanding contributions to fast-reactor design.
• Fellow, American Nuclear Society.
• U of Chicago Award for Distinguished Performance at ANL.
• American Nuclear Society Special Award for Outstanding Contributions to Reactor Safety.
• Outstanding Idaho Engineer.
.
Abstract – This paper describes the contributions of EBR-II to sodium-cooled fast reactor technology. The reliability of the EBR-II system was demonstrated through 30 years of operation and sodium maintenance technology was well established. As an irradiation test facility, Oxide, Metal, Carbide and Nitride fuels were developed. As an operational-safety test facility, the self-protecting response of a metal-fueled reactor to upsets was demonstrated and the benefits to safety were quantified in a PRA. The safety of operation with breached fuel was also demonstrated. As the Integral Fast Reactor (IFR) prototype, non-aqueous reprocessing and recycle of fuel was demonstrated and fuel containing minor actinides was fabricated and irradiated. Waste forms for geologic storage of waste from fuel reprocessing were developed and qualified. When decommissioned, draining and reaction of the sodium to produce an acceptable form for disposal was accomplished, including passivation of residual sodium. The EBR-II experience and test program has established the viability of sodium-cooled fast reactor power plants.